Online course with Yael Yardeni about how to stay in touch with the world 99% and get confidence in times of uncertainty.
To make purchases, you must log in to the site. If the site shows an error, try again later today. We will fix it soon.

Ruach haKodesh – Holy Spirit is a very high level of consciousness. Usually reserved for the Tsadik, but in our generation we can access it. It gives premonition to have sight on future (prophecy, premonition messages from above and purity)...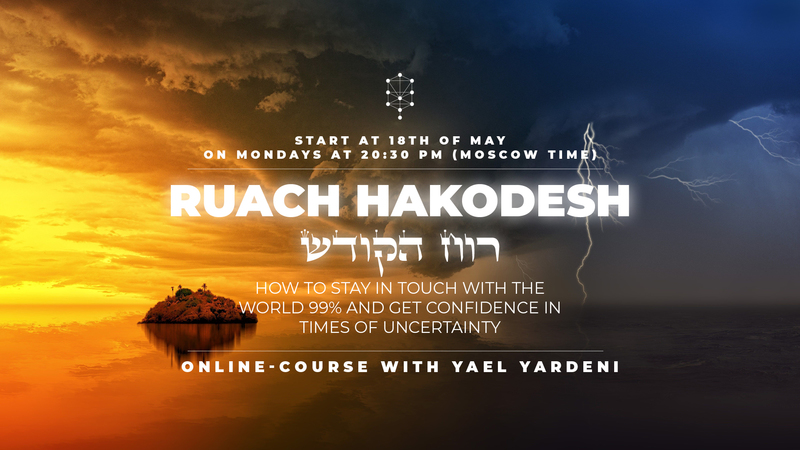 Everyone who studies Kabbalah in the Center is aware of the existence of 99% world, where absolutely everything exists. From the world 99% descend wealth and inspiration, health and children, miracles and new opportunities.
Are we making enough effort to stay in touch with the source of our blessings?
We no longer have excuses that in the cycle of everyday affairs we do not have enough time to deal with ourselves. The Creator has stopped the world and is waiting for all of us tol connect to Him again in order to give us everything we dreamed about.
- How to keep in touch with the world 99%?
- How to raise your level of consciousness?
- How to gain confidence in times of uncertainty?
- How to protect your space from energy noise?
- How to hear the promptings of the Light?
- How to be a worthy example for others in the most difficult times?
Join the Yael Yardeni author's online course "Ruach haKodesh. How to stay in touch with the world 99% and get confidence in times of uncertainty" in which Yael will answer all these questions and help bring the quality of your connection to a new level.
You will receive practical tools that will help you stay in touch with the world 99% and gain the support of the Light and Divine Inspiration - Ruach haKodesh - in all your affairs. No matter what happens around.
---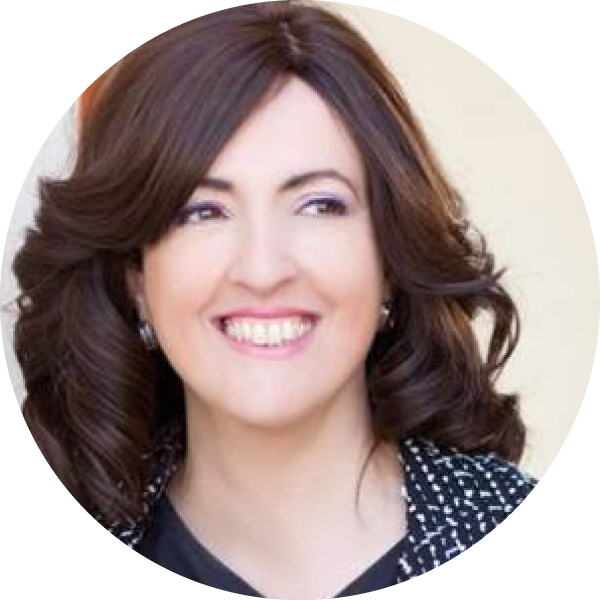 Yael Yardeni – is an international level Kabbalah teacher, one of the most sought-after astrologers in the world. On the account of Yael, reading more than 10,000 astrological charts, she also specializes in Kabbalistic meditation, the theory of healing and reincarnation. Yael has two degrees in hypnotherapy, a degree in regression therapy and a bachelor's degree in physics and mathematics. Founder of the Academy of Kabbalistic Astrology. The author of the book "The Kabbalistic Secrets of the Zodiac".
---
Date and time: since 18th of May, on Mondays at 20:30 (Moscow Time)
Duration: 4 lessons
Cost: 4200 rub.